Sam Berube, Broker/Owner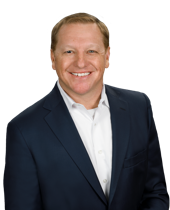 11939 Joyce Lane
Roanoke, Texas 76262
About Your Favorite Keller REALTOR®, Sam Berube
For most people, the notion of being a cowboy is a romantic one —a rugged individual sitting by a crackling fire, playing his lone harmonica; falling asleep under the stars; working dawn to dusk, his horse his only companion. For Sam Berube, it was just a way of life. Living in a house surrounded only by mesquite, 25 miles from the nearest town, this former cowboy worked long, hard days. The work was both physically and mentally demanding—tending to sick cattle, breaking young horses, and mending endless fences. There was no sleep until the work was done. For Sam, being from a small town ingrained in him values he holds true to this day. Values like respect, honor, and a strong work ethic.

A respect for hard work and a genuine sense of concern are two of Sam's trademarks. As a former professional firefighter, he regularly put his life on the line to help the people who needed him most. When he wasn't fighting a fire or rushing to an accident scene, Sam helped raise funds for Toys for Tots and the Muscular Dystrophy Association. Ever polite, and always a gentleman, Sam knows how to help a cause. He volunteered as a mentor in local schools. And in his "off time," he sought other ways to make his community a better place for everyone.

Respecting and addressing the needs of his community has always been a way of life for this Texas native. "Where I grew up, I was taught to open doors for people and listen to what others have to say," Sam recalls with a smile. He was instilled with an old-fashioned sense of integrity, loyalty, and genuine respect.

It's this true perfect combination that drives Sam to work well beyond expectations and take time to care about every relationship. This winning combination is the key to his success as one of the area's most respected real estate agents. Colleagues and clients alike turn to Sam with their real estate questions, confident that his input will be in their sincere best interest.

With such a hard-working nature and a true sense of loyalty, you can rest assured Sam is focused on your best interest throughout every step of your real estate transaction. Home sellers know he will showcase their home to outshine competing homes on the market, ensuring they get top dollar. And buyers rely on his in-depth knowledge of the local market to help them find the home of their dreams. Like his days as a cowboy, Sam won't sleep until all the work is done. Whatever your real estate goals may be, Sam Berube will get you there.
Follow me on social media!
Check Out the Newest Listings at ICTR!